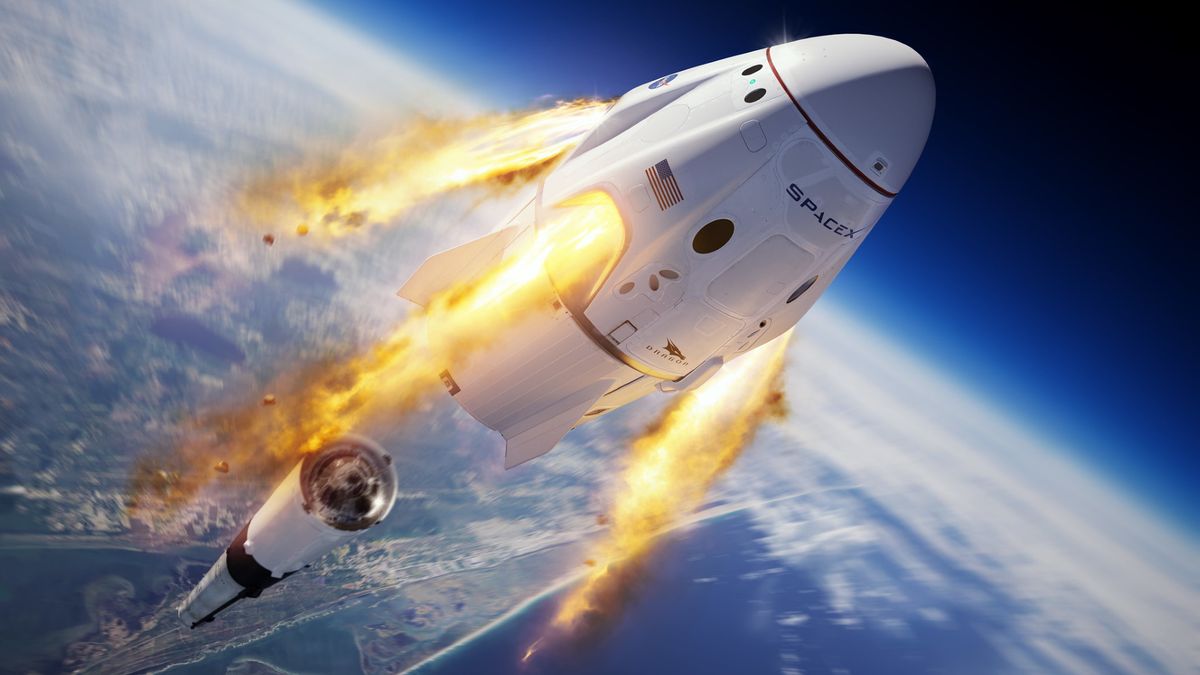 For quite some time, folks traveling the the ISS or International Space Station went on Soyuz rockets launched from Kazakhstan.  NASA is using SpaceX rockets for the first time later this month, blasting off from the US.
PC Gamer is letting everyone know that Private Division, the publishers of the upcoming Kerbal Space Program 2 game is challenging KSP players to recreate this mission in the game, as listed here on NASA's page for DM-2, the final test flight before SpaceX's Crew Dragon is certified for operational missions.
They want you to record your flight, condense the footage down and then upload it to twitter – feel free to reply to the original one or you can make a new tweet and tag them with the #LaunchAmerica hashtag to @NASA, @SpaceX or @KerbalSpaceP
You have to have submitted your video by May 25, so you're running out of time if you want to participate, with the best ones being shared with NASA.  Pretty cool!
The game is known for being very …destruction prone.  So expect some explosions in game as you attempt this.  Have fun and watch for Kerbal Space Program 2 before end of Q1 of 2021 and watch the real life launch of the DM-2 livestreaming on NASA TV, beginning at 12 pm ET on May 27—the actual launch is slated for 4:33 pm.